Marketing / Promotional / Branding / Media
Designed by Megan (Santa Barbara Seamstress) in Photoshop
Newspaper Advertising
Santa Barbara Seamstress advertisements are in The Santa Barbara Independent newspaper.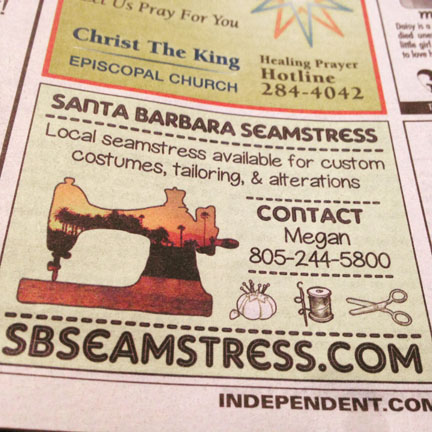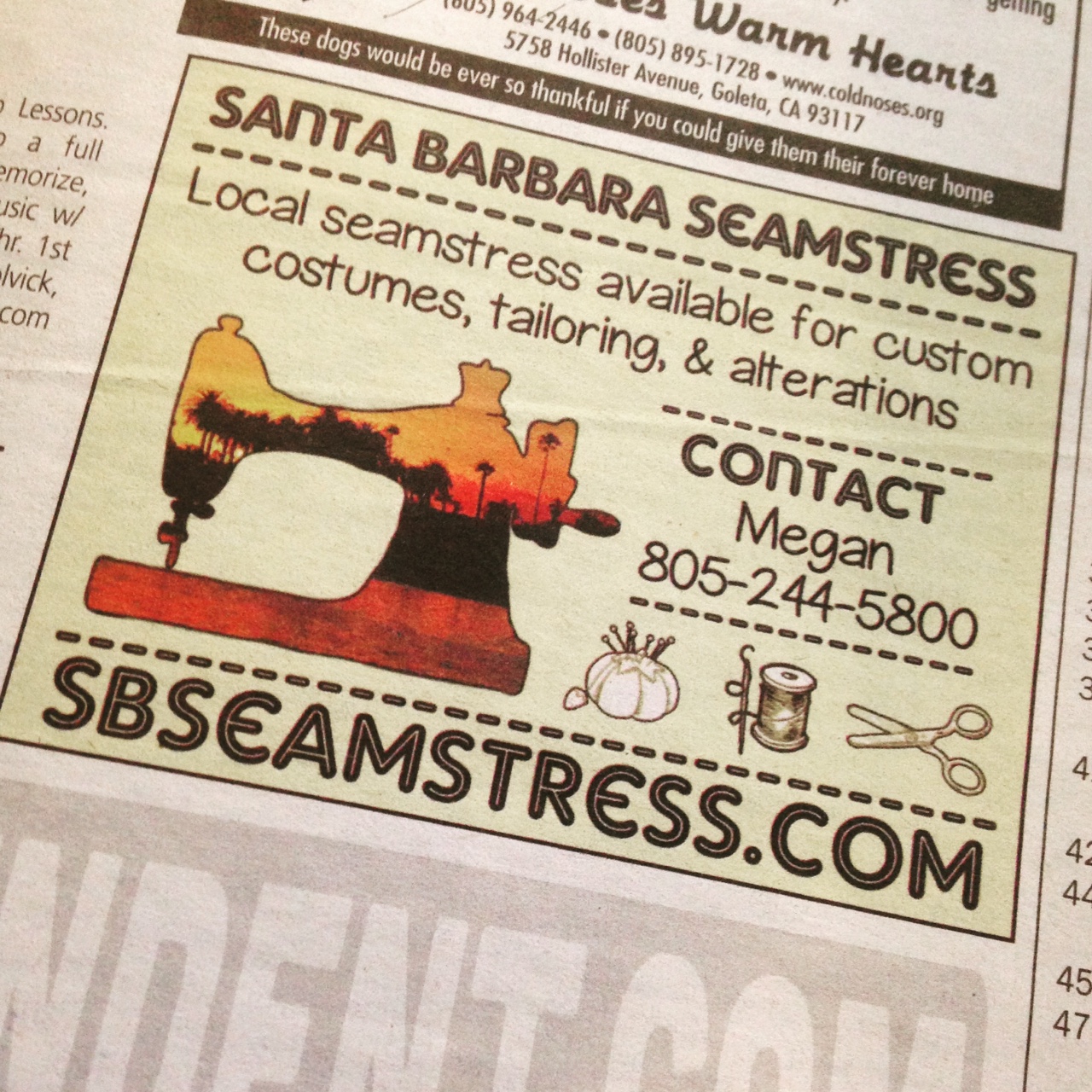 Sewing Workshop - Promotional Flyers
These flyers were designed to advertise an open sewing class that was held at the Fishbon Pescadrome on Sundays from June 2015-June 2016. It ran for one year. It was hosted by Megan. All skill levels were welcome to explore textiles and sewing machines.